12th International Conference on
STRUCTURAL AND MOLECULAR BIOLOGY
Osaka, Japan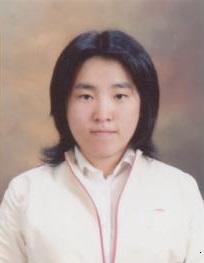 Kyung Hee University, South Korea
Title: Expression of brain-specific angiogenesis inhibitor-1 is decreased and regulated by the AMPK pathway in Parkinson's disease
Biography
Biography: Jae-Sun Choi
Abstract
Background & Aims: Progressive dopaminergic neurodegeneration is responsible for the cardinal motor defects in Parkinson's disease (PD). PD researchers still have limited understanding of the key molecular events that provoke the selective dopaminergic neurodefects in this disease. The present study examined whether brain-specific angiogenesis inhibitor (BAI1) participates in the pathway of dopaminergic neuronal loss in a 1-methyl-4-phenyl-1,2,3,6-tetrahydropyridine (MPTP) mouse model of PD.
Method: We constructed a PD model to evaluate the role of BAI1 on neuronal cell survival. Eight-week-old male C57BL/6 mice were randomly assigned to a saline group and MPTP (20mg/kg×4/day, 2 hours intervals). Moreover, mouse mesencephalic neurons and SH-SY5Y cells were treated with 10 μM and 300 μM (or 500 μM) of MPP+ for 24 hours, respectively.
Result: BAI1 immunostaining of brain sections from MPTP-treated mice showed that BAI1 was significantly decreased. Moreover, BAI1 level was specifically decreased in dopaminergic neurons in the substantia nigra of MPTP-toxicated mice. In primary mouse mesencephalic neurons and human neuroblastoma cell lines, 1-methyl-4-phenylpyridinium (MPP+) which is a toxic metabolite of MPTP also suppressed the expression of BAI1. We applied a bioinformatics tool to extend upstream regulatory pathway of BAI1 expression. AMP-activated protein kinase (AMPK) was predicted as a regulator and consequently AICAR, a specific activator of AMPK, reduced the BAI1 protein level. BAI1 overexpression decreased nuclear condensation induced by MPP+ treatment.
Conclusion: Down-regulated BAI1 by AMPKα induces neuronal cell death in PD model and BAI1 could play a crucial role as cell survival factor in neurodegenerative pathway of PD.